Are you intimidated by the idea of clipping coupons? Getting into the couponing game can be pretty frightening. Knowing the ins and outs of your grocery store as well as how to find the best coupons is no small feat. Although, the amount of savings you could receive outweighs the initial fear. A few rules that extreme couponers swear by will be listed below.Get ready to save big bucks with these tips and tricks!
1. Don't buy what you need!
This may sound a little crazy, but the secret is to not shop for the immediate essentials you think you may need. The way to get the lowest price is to shop based on the coupons that you have collected. Creating your grocery list surrounded by them can save you hundreds of dollars on your next grocery store run. In other words, getting in while the getting is good!
2. Combine Coupons
You can't go big if you don't go home and do your research on combining coupons! This does not relate to using several coupons sponsored by the store. The idea behind this method is to combine manufacturer and store coupons to reap the most rewards. With both being applied at the time of purchase you will basically be paying in pennies – or even have the store paying you!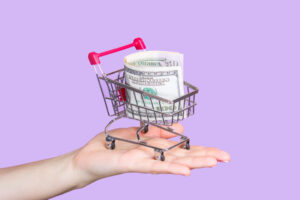 3. Shop at the Marked Down Cart
If the marked down cart contains items from your clipped coupons you are just in luck! With the discount you get that is already applied to the item plus the coupon, you can't beat it. Going throughout the cart is almost like trying to find the prizes in a treasure hunt. You can knock off a couple of bucks and make a game of it if you go shopping with the kids.
4. Put in the Time
Extreme couponers did not receive the name by waiting for the coupons to come to them. Instead, they go out and make an effort to involve themselves in countless hours of researching different coupon lists and creating schedules to accommodate them. By incorporating a bit more time and effort into your new hobby you can easily save $50 in one single trip.
5. Create a Calendar
In order to become more organized it is essential to create a calendar based on the expiration dates of your coupons. So, once you get clipping make sure you check the date and mark a day that accommodates them all. This way you get all the savings you deserve!
Here are just a few tips to rack up on savings! We hope you enjoy them and they allow you to save hundreds! Share this list to a friend and see who can save the most. This may be the kick you and your bestie need to cut expenses.