Couponing has taken the whole globe by storm and is not a new idea by any means in the average household. In the United States, there are some areas that frequent coupons more than others. We can assume that because these areas are popular with couponing they may have more access to bigger and better deals! Would you ever consider moving for coupons? Check this list out and see.
1. Nashville, TN
Nashville is not only home to their namesake hot chicken, but they are also the home of the bargain shopper. A fun fact about Nashville is that compared to other cities their coupon usage is almost double! The average savings for couponers living in this area is a little over $300. The status of their savings have been maintained for at least three years. Now, this is a city that knows how to stretch a dollar.
Valpak.com offers free printable online coupons to the Nashville area.
Coupon Books for Nashville Shoppers: CitySaver and Nashville Enjoy the City
Websites for Local Savings: Half Off Nashville and Restaurant.com
2. Philadelphia, PA
Philadelphia is second on our tour of the top places to coupon in the U.S. Philly is a really close contender in the battle for where the best savings reside. While Philly's coupon usage is also almost double it is larger by a fraction than Nashville. Yet, the average amount that our Philadelphia couponers save is around $250. This is an interesting tidbit of information, but definitely
The Philadelphia Coupon Group: This community dedicated to saving effectively is based in Philly and can be found on Instagram. They offer classes on extreme couponing and free webinars that introduce how to coupon for the newbies needing a few tips.
Coupon Cabin offers monthly coupons for couponers in Philadelphia and alerts you when the coupon that you want expires.
3. Houston, TX
I guess everything is bigger in Texas and that includes the savings! Texans save as much as $240 generally, which gives them a solid standing in third place. As Houston sees a rise in population, we may see them jump up a few spots next year.
Houstonia Magazine provides a guide on how to save money while staying in Houston. They feature a variety of articles that keep you up to date on all things new in Houston, which is a pretty cool addition to the savings site. Also, they have a grocery and markets section that can guide you to saving while shopping for your essentials.
Click2houston.com shares an article on Jen Morris who was featured in Extreme Couponing All Stars on how to save big bucks on everyday expenses.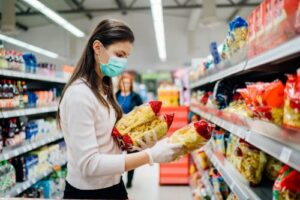 The big takeaway is that saving in your city can be a bit easier as long as you have access to the resources. Find the local coupon books and groups near you and change your savings game!