If you're thinking about getting into couponing, here are a few statistics that might interest you.
Newspaper Coupons are Out
Due to a decrease in newspaper circulation in recent years, printed coupons are becoming less popular. In fact, only about 10% of shoppers still prefer to use physical coupons according to a survey done by Blipper. While newspapers are no longer the most common way to access coupons, around 57% of consumers still purchase newspapers in order to find coupons.
Mobile Coupons are In
Unsurprisingly, the coupon industry has entered into the digital age. This means consumers are less likely to use physical coupons and instead look to their phones. Apps and websites are excellent resources when it comes to finding savings. Millennial spending statistics show that they love online shopping. That being said, their love for finding coupons online isn't too surprising.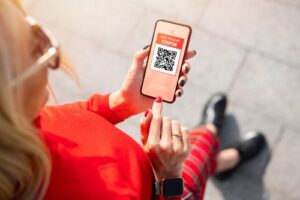 Coupon Distributions has Dropped
If you're wanting to start couponing, you should know that coupon distribution is dwindling. An article written by Evangelina Chapkanovska for spendmenot.com explains, "Total coupon distribution dropped 15% to 200.13 billion in 2020. The downtrend is accelerating as coupon statistics for 2019 show distribution fell 12% to 235.46 billion the previous year. According to Inmar, the decline mainly reflects the impact on paper coupons from falling newspaper circulation. Paper coupons have represented about 90% of coupon distribution for each of the past three years and dictate the overall direction of distribution trends."
Coupon Websites are Gold
A whopping 59% of consumers now turn to coupon websites in order to save money. Websites like Honey.com search the internet for you in order to find you the best, active coupon code. This not only saves you money but a tremendous amount of time as well. However, that's not the only way people are saving money online. They're also looking for coupon codes through Facebook and their favorite influencers on Instagram.
Couponers Spend More than Regular Shoppers
Coupons are a great tool to save money. However, roughly 30% of people will purchase something they don't need simply because it was steeply discounted. If the goal of coupons is to help save you money, it only works if you purchase things you actually need. Deviating from this plan will put you in league with the other 24% of couponers who spend more than those who aren't using coupons.
Hobby Lobby
'Hobby Lobby Coupon' was the most popular coupon- related search in 2020. Are you surprised? This store has made a rotating coupon part of their brand. This means that everything in the store is on sale at one point or another. More often than not, the discounts are really good too. It's not unheard of to see 40% discounts or more. If you're wanting to make a purchase here, all you have to do is wait for the opportune time!
Couponing is an exciting hobby. Saving money is thrilling, after all. Do your research before diving in and have fun!