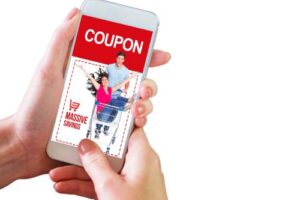 Couponing use to be such a hassle, having to search through all of them, then physically clip out the ones you want. Living in this digital age, couponing has become so much more convenient. Like everything else, we can coupon from our phones now! There are also new ways to save money that aren't necessarily coupons. For example most major retailers have their own app which have coupons and also other savings opportunities like earning points or exclusive deals only found through the app. There are also apps out there that are similar to getting a rebate on a product but without filling out a lengthy form and waiting months for your check in the mail. These rebate apps help you get a little cash back on items you buy anyway. Here are a few of the more popular couponing apps you can utilize to help step up your savings digitally.
Fetch
With the Fetch app, all you do is snap a photo of your receipt after you are done shopping. That's it! The app reads your receipt and looks at all the items you've purchased and will give you points based on what products and brands you bought. It will keep a tally of your points and after earning a certain amount you can cash in those points to redeem a gift card to a place of your choosing. Another great feature this app offers is you can track how much you've spent and at what store for that year. This is great when it comes to budgeting or when you want to keep an eye on what you're spending month to month.
Ibotta
The Ibotta app is simple to use also. You select the store you are going to shop at then you select the savings offer (coupons) of the items on your list, then once you're done shopping you upload a photo of your receipt and it will validate your offers and give you the cash back. This is basically the exact same as old school couponing but all from your phone. If you forget to select the savings offer you can always go back after the fact and add it in before you submit your receipt.
Rakuten
Rakuten works by collecting a commission from select stores you shop at. After you make a purchase instead of keeping all the commission for themselves, they share it with you by offering you cash back. You are eligible to receive your cash back through PayPal or check in the mail once every quarter.
Grocery Store Apps
Most grocery stores have their own app that allows you to see their weekly deals and add them into your digital shopping cart. From there you just shop like normal and when you put in your phone number or swipe your membership card your digital coupons will be applied automatically.
There are so many ways to save money through online apps, and these are just a few of them. You have the ability to choose what works for you and the way you shop and apply the savings accordingly.