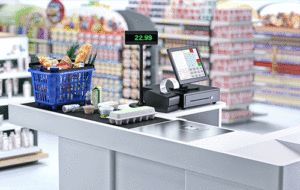 When it comes to grocery shopping, things can get pretty pricey. Couponing is always going to be your best friend but have you ever wondered if there were other ways to save a little money that didn't involve stalking the sales? Here are a few savings hacks that can help you stretch that dollar just a little farther.
Buying Gift Cards
Buying gift cards to save money may not make a whole lot of sense at first, but here's the trick. We will use Target's red card as an example. If you use your Target card to buy gift cards to other places like restaurants you frequent, subscriptions you already use and pay for on a monthly bases, or even amazon gift cards; you save 5% on all purchases. So that means that you can get your Xbox live monthly subscription 5% off if you buy it through Target using your red card. But you aren't limited to just this store. You can also get credit cards that give you cash back on any grocery store purchases. This gives you a wider range of stores you can shop at and you can choose what to do with your cash back you receive.
Take Advantage of Store Memberships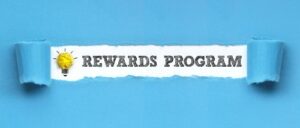 There are a lot of grocery stores out there that have membership programs you can join to get some added perks. Normally how the membership programs work is at checkout, you put in your phone number and everything that you purchased will give you points into your membership account. With those points they typically can be applied to discounts at the gas pump or you can use them to get little freebies throughout the week. This can come in really handy especially if you apply your points toward gas because it can save you a couple cents per gallon which can really make a difference when you're running on E.
Curbside Pick-Up
The biggest hassle of grocery shopping is the actual shopping part. When you've got a long list, that cart can get really heavy and hard to push up and down the aisles. If you have small children it get even more chaotic with having to wrangle the kids and constantly taking things out of the cart that they put in. With curb side pick-up you just do all you're shopping online and one of the stores employees carefully select your items for you, then bring it to your open trunk and you're done. The secret hack to this is if you allow them to substitute items that you ordered that they may not have in stock you can get upgraded for free! Say you ordered one packet of cream cheese; the store may be out of stock on the single packets so they will substitute it with a twin pack. The great thing is they don't price adjust because you are not physically in the store to know that they were out of the single pack and that's what you were expecting to get so as a curtesy they give you what they have. This isn't something you can count on every time but it's still a great tip to know.
Grocery shopping is not always our most favorite thing to do, but with these tips you can make your next trip a little lighter on your wallet.