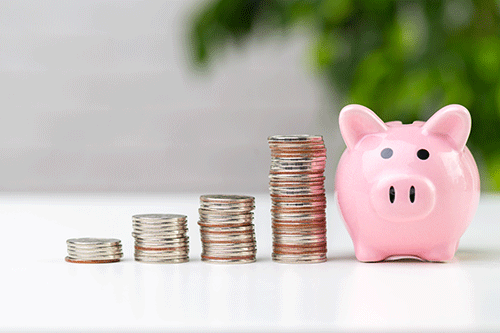 You love clipping coupons and getting the best deals shopping at the stores, but there are more ways to save in your life without too much effort. Everything from your bills to your prescriptions and more, there's a workaround to save if you know where to look. Hopefully a few of these will help you out and get the gears turning on where else in your life you could be putting your couponing skills to good use.
GoodRx
If you haven't heard of GoodRx, you are missing out. Especially if your medical insurance doesn't cover a lot or if you have expensive prescriptions. You go on their website and put in the medicine you are looking for. It searches around your area to find the best price and shows you where that is. It will produce a code for the pharmacist to put in and you get that price – it really couldn't be easier. People have saved hundreds on their prescriptions and it's worth using to make our health care system work in our favor.
BillTrim
Everyone hates paying bills. Especially ones you don't have a lot of say in like cell phone, cable, and internet bills. BillTrim will negotiate a lower bill for you on your behalf and only keeps 25% of the savings for the service. That means you don't have to do anything or get on the phone and sit waiting to talk to someone and you get to keep 75% of the savings. If they don't save you anything, there's no fee. It couldn't be simpler. They have a 93% success rate of lowering bills – how can you hate that?
Groupon
It's always worth a look on Groupon, you never know what might show up there. If you love trying new experiences, you'll get a discounted rate through Groupon for all sorts of things. Kayaking, spa services, boutique gyms, restaurants and more – the world is your discounted oyster. Gifting experiences is also a great idea for family members and friends. You'll save a lot and give the best gifts.
Various Subscription Services
Take a good look at all of the services you are currently subscribed to. Chances are, there are quite a few and they all definitely add up. When you have the option to turn them on and off, take advantage of it. Streaming and entertainment services like Netflix let you turn your subscription off without penalty. Some will even prorate for the portion of the month you have left. If you love one series in particular that is only on for a few weeks and then gone, make sure your subscription is on when the show is on, otherwise, don't pay for something you won't use. You can get really crafty with subscription savings without too much of an effort. We all love hunting for a good bargain, but there are other ways you can save money in your life that are just as thrilling as a coupon. Try some of these easy ways to save even more.