If you've wanted to start couponing, but don't have access to them through traditional sources, this article is for you. You don't have to subscribe to newspapers in order to find great coupons. Here are a few online resources you can utilize that will help you get started on your money saving journey.
Contact Companies
Most coupon experts would agree that it's best to use coupons for items you already purchase. Take note of the brands your family uses the most and reach out to them. On her blog, money saving guru, Lauren Greutman, states, "If you love a company, email them directly through the contact form on their website. Give them a genuine compliment and ask them if they ever give out coupons for products."
This strategy is reinforced by the extremely popular Krazy Coupon Lady website. To help you put your best foot forward, KCL has multiple templates for reaching out to brands. The following is one example she has used to obtain coupons from various companies:
Hello,
My family loves Chobani products. In our house, we make sure to eat at least one yogurt a piece to help keep our gut bacteria up and running. The flavor combinations are delicious, and the texture is amazing. Thank you for your dedication to making such great products. As a loyal customer, I would like to inquire if you ever send out coupons beyond your newsletter that could help offset the cost of your yummy products?
Thank you, have a great day!
(Name)
(Mailing address)
For more examples/templates, visit her website by clicking here.
Coupon Apps
Many modern-day coupon warriors are doing the majority of their couponing through apps. You've likely heard of the major players which include Fetch Rewards, Ibotta, The Coupons App and Coupon Cabin. Each of these apps are an excellent money saving resource. The ease with which you can download and use coupons on your phone makes saving money a no brainer.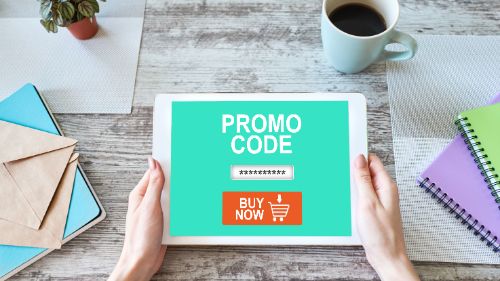 All- Inclusive Sites
An all- inclusive site refers to websites that are sort of a discount hub. They might offer discounts on a variety of products (i.e. Groupon, Zulily, etc.) This could also mean an all-inclusive coupon website. Companies like RetailMeNot and Honey are both excellent resources where you can use to find coupons for whatever you might be shopping for. While RMN is a website you can visit to search for specific coupons, Honey is a software program that does the heavy lifting for you. When you download Honey, it will automatically search the web for discount codes that pertain to any items you're purchasing online. The best part? The browser extension is free. Talk about value added! This program is definitely worth the download.
Saving money is easier than ever before. Now that coupons are so accessible, utilizing the internet to save money is a great use of your time. Leave your preconceived notions about coupons behind and start reaping the benefits of spending less.