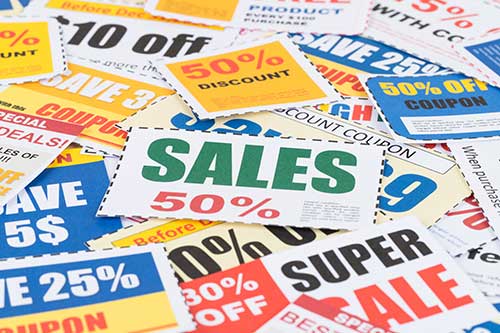 Couponing is not something that you decide to do one day and then can be a pro at right away. There is a lot to learn when starting a new project. The best way to learn is to search for information and study the best techniques for you. One way to gather the knowledge is by watching and learning from those that are experts. We can learn from their mistakes so that we do not have to make them ourselves. Here are some great experts in the couponing world to check out and learn from.
The Krazy Coupon Lady
Here is a site with exactly what you need to get started on your couponing journey. The Krazy Coupon Lady site even has a section on their website dedicated to beginners. Their goal was to save 50-90% of their grocery cost at the beginning of their couponing journey. And from there, they have branched out to every area of life to save money in. Search their site by stores you want to shop at, deals, or coupons. There are also links to find tips and see their significant saving in the brag section. This site is a must for all wanting to jump into the couponing world.
The Lovin Sisters
The Lovin Sisters love amazon just as much or more than all the rest of those. We all have wasted money buying products from amazon that show up and are not what we expected. Following them will help you save money by only buying items that have been tested and proved to be worth the money. When great products go on sale, you will be the first to know. Amazon is a great way to find the things we need. Get the best items and for the best price by following The Lovin Sisters.
Couponwithstar
Follow this coupon expert on Instagram and from her youtube channel. She started her journey back in 2010. She finds the best deals and ways to save big at the grocery store. Watching all the sales and her process are bound to get you started out in the right direction. Even those that have been couponing a while can get a lot from following couponwithstar. Get some of the hard work done for you and save time by getting some deals given to you.
#extremecouponing
Following a bunch of different couponing masters can get overwhelming. It can be great to get all the advice, but there is such a thing as too much of a good thing. There may also be times that you don't want to see all the great deals. You will see almost three million posts and grow every day. When you are in the mood to find a deal search the hashtag #extremecouponing. This will get you a more comprehensive range of discounts than following a few expert couponing professionals.
Beginner or not, there is always something out there we can learn and ways to improve.