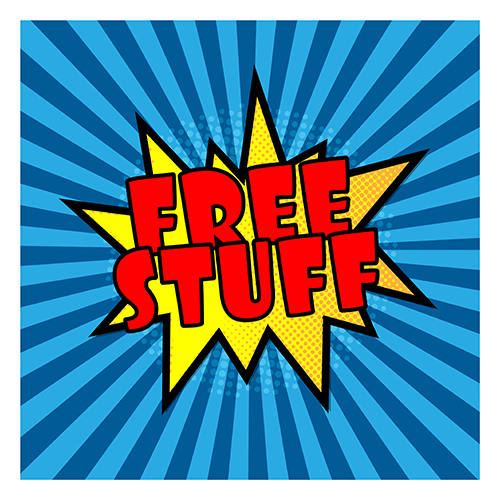 You spend so much time on the internet, it's time for it to give you something back in return.  Saving money and getting stuff for free on the internet has never been easier, you just need to know where to look and how to get it.  Start your free winning spree with a few of these tips and trick and you'll be thanking the wonders of the internet day after day.
Turn on Private Browsing
If you love reading articles on the internet, but often find some of the content only allows you so many articles a month, these is a loophole. By turning on your private browsing these websites are not able to leave cookies on your computer to keep track of what you have read. This is how they know how often you're visiting their websites and how many articles you've read. When you turn private browsing on, there's no way to track your history, so sit back, relax, and read away as much as you like!
10 Minute Mail
Want to shop the best deals, but hate getting all the spam email that comes later? Use 10 Minute Mail or another auto deleting email service. You can enter your "email address" on a website to unlock their special sales and coupon codes, but don't receive all the spamming emails later that are impossible to get rid of. This gives you an email address that will self-delete in 10 minutes – get the name? so you are free to take advantage of the world wide web without the commitment. Happy Shopping!
Freestuff.com
It could not get any easier. This website gives you free products, samples, product testing items, makeup samples, and oh so much more. It's easier to browse by category so you can find what you are looking for and get it fast. This might be a fun little afternoon when you have the shopping bug but don't want to spend money. Go on a shopping spree for free!
Be Frugal
Another great website, befrugal.com, will be your best couponing buddy. You can search out coupons for all your favorite stores and places to shop and print them off in one convenient location. This will save you time and money. You don't have to sit there tirelessly searching out the best deals one store at a time. There are many couponing websites like this, so find your favorite one and start saving.
Perks and Free Stuff
Always sign up for rewards programs, they are famous for giving free stuff just by enrolling.  You can get free drinks, appetizers and more just by signing up.  Download their app or visit their website to see the best way to join. You will also usually get free stuff in your birthday month, so go on a wild free birthday celebration with all of your swag!
Using the internet to get free things is simple and easy.  While it might not be a lot in the long run, these little things add up and can bring you a lot of joy and pleasure in the here and now.