Unless you aspire to have a drawer full of paper coupons, or a wallet bursting at the seems with club cards, you have options for organizing your savings. If you're a couponing newbie, saving money will become second nature once you start making it a habit to remember to use your cards and coupons.
Loyalty Program Cards
If you patronize a lot of different businesses, those plastic barcoded cards can really start to bulk-up your wallet and weigh down your key chain. Apps like Stocard and mobile-pocket are available free for both iOS and Android, and allow users to upload all their loyalty credentials into one place that can be easily accessible and even scanned at places like the grocery store. Then you can dispose of the card itself or put it somewhere it won't be in the way.
Paper to Digital
If you like using paper coupons, but hate having them hanging around until you remember to take them to the store with you, SnipSnap may be right for you. The app is available for Android and Apple devices and allows you to covert your paper coupons into digital savings you can use right from your phone at checkout. It also has other features, like push notifications that remind you to use the coupons when you enter a specific store, and alerts about expiring coupons. You can recycle or toss the paper version of the coupon once it is loaded.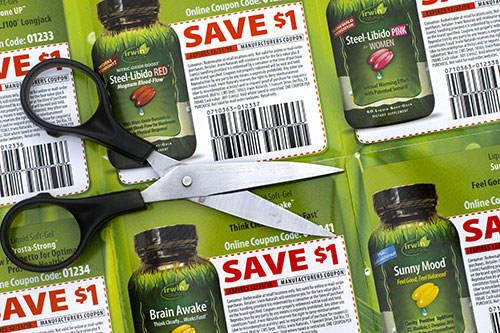 Keep Them Handy
If you're like me, keeping paper coupons out of sight in a drawer often leads to them being forgotten and unused. If you store them in a magnetic organizer on the fridge, you may be more apt to remember them when it comes time to do the shopping. You can also get an organizer and leave it in your vehicle. If flipping through pages is more your speed, a binder might be right for you.
Digital to Loyalty
Some loyalty programs reward their customers with extra, digital coupons that aren't available to everyone else, but they have to be selected and loaded onto your account. For example, Kroger Plus members can sign into their accounts online, and load coupons straight onto their Plus Cards. Meijer's MPerks programs has digital coupons, exclusive offers, and rewards.
When I first started saving money by couponing, the hardest part seemed to be remembering to produce the coupons. Now I feel like I'm forgetting something if I don't have a coupon or loyalty card to scan at checkout.