Some people have time to devote to couponing like it's their job. Hats off to these folks, they probably go to the grocery store and receive free sour cream, and that is no small feat. Even if you lack the dedication or free hours in your week to commit a lot of time to saving money, there are still ways to get a great deal when shopping.
Honey
Honey is free a browser extension that works with several big names including Safari, Chrome, and Edge. Once you add it, you can shop just like normal, but at checkout it searches the web for coupon codes that can be applied to your purchase. Honey boasts saving users a yearly average of $126 and works with thousands of retailers, including Best Buy, Macy's, and Nike. You can add items to a droplist from Amazon and you'll get an alert if the price drops.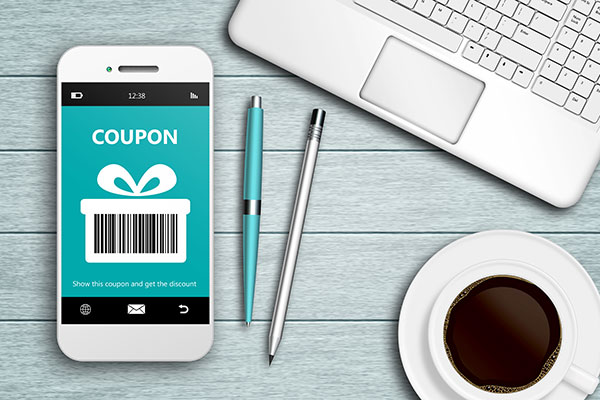 SnipSnap
If you're more of a brick and mortar store kind of human, SnipSnap might be right for you, available for both Apple and Android. This app allows you to turn a paper coupon into a digital one that can be scanned from your phone at checkout. Users share the coupons they scan, turning the app into a sort of social networking web of easy couponing.
Ibotta
Ibotta is an app available for both Android and iOS which has users select offers before shopping, and then take a picture of the receipt to earn cash for the purchase. They work with a multitude of stores and restaurants including Texas Roadhouse and WalMart.
Coupons.com
If downloading apps or extensions isn't your bag, there are websites devoted to helping you find valid coupons for your purchases. Coupons.com lets you print paper coupons for things like crackers and cereal, but you can also click to peruse their digital coupons. RetailMeNot.com breaks promos down into categories like Top Offers and Best Online Promo Codes. You can search a store and then narrow your results by offer type, like free shipping or percentage off.  This can be handy if you don't want to download anything, but you still like to check for coupons before checking out.
Paper Coupons
Lastly, you can always save those paper coupons you get in the mail. Put them somewhere visible in your vehicle so you have them with you when you go shopping. You don't have to save every single one, just keep the coupons for the products you know you get week to week.
Couponing doesn't have to be extreme or time consuming to put some extra dollars in your pocket.