It's back to school time, and time to teach your kindergartner all about how to be pretty. Okay, maybe not, but there's always a great reason to buy makeup, am I right? Whether your face prefers pricey paint or drugstore deals, it's a smart idea to join the rewards programs available everywhere you shop for beauty products.
Ulta
Ulta carries a variety of makeup from things you can find at big box stores, to high end brands. They offer an Ultamate Rewards program which gives you points for every dollar you spend, and those points can be used as currency toward future purchases. Unlike their monthly coupons, reward points aren't excluded from being used for certain brands, and you can combine them with coupons. There are three tiers to this program, Member, Platinum, and Diamond. You start out as a Member and advance depending on how much you spend throughout the year. As you move up the tiers, you begin to earn reward points quicker, with each dollar spent equaling 1.25 points for Platinum and 1.5 points for Diamond. Platinums get extra perks like a $10 birthday coupon. Diamonds get free shipping. If you forget your member card, all you need is your phone number.
Sephora
Sephora carries higher end brands and offers their Beauty Insider Program. Their program is also three tiered depending on how much you spend in the calendar year, with levels Insider, VIB, and Rouge. Just like with Ultamate rewards, the two higher tiers earn 1.25 and 1.5 points for every dollar. Rather than points converting to money off future purchases, your points buy you deluxe samples that are offered at checkout online or without a purchase in store. The higher tiers are rewarded with full size freebies. VIBs get three choices for a tier celebration gift. Rouges get free shipping and early access to products. Your account is tied to your email, so don't forget which one you signed up with.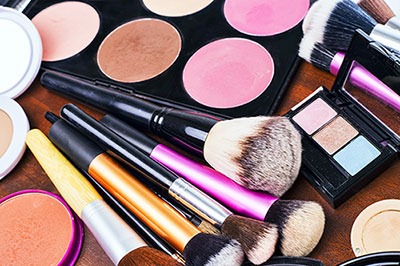 Urban Decay
If you're a brand loyalist, your preferred makeup makers may have a rewards program, too. Urban Decay's UD Beauty Junkies program also has three tiers that depend on how much you spend in a year. Obsessed, Freak, and Rockstar all get you a birthday gift and samples with every order. Once you achieve Freak status, you get free shipping on every order, and Rockstar gets you free expedited shipping. Just like the others, $1 gets you 1 point, but unlike Ulta and Sephora, this doesn't increase when you move up a tier. For every $100 you spend, you get a $10 kickback you can apply toward future purchases that aren't during a sale. 300 points gets you a $20 kickback. Signing up for Clinique's Smart Rewards gets you 15% off your first purchase and started into another three-tier program. You start out as Smart which gets you free shipping and a complimentary consultation. If you rack up enough points to become Brilliant, and spend $250 to get 250 points, you receive a free full-size goodie and sneak peeks of upcoming products. If you make it to Genius, you get free two-day shipping on orders of $75 or more and an invitation to a launch party.
Go ahead, sign up for these programs and reward yourself with deals and offers.