Budgeting and planning can be essential when having a family. There are many aspects to think about and pieces to fall into place. Get the whole family involved and make budgeting more fab and less drab with a few of these ideas.
All for one and one for all
Work together as a family team to budget together. Trying to save for a vacation or a new pool for the backyard? Make it more fun with a game and family endeavor. Get a family meeting together and discuss what you'd like to work towards and think of ways everyone will help to achieve that goal. Take the burden of budgeting off one person and make it more interactive.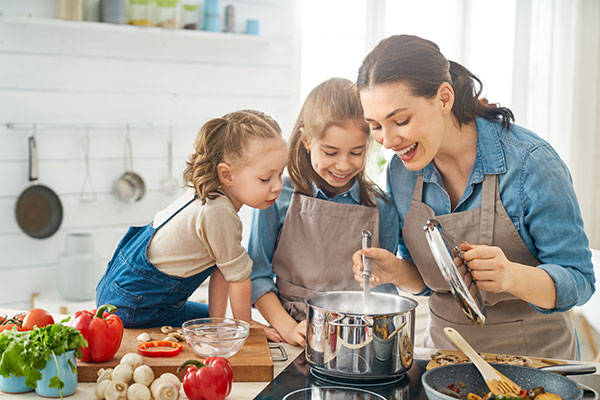 Cooking at home
Eating out can really add up, especially with a big family. Band together to brainstorm fun at home ideas that everyone can get involved with and help make. Your kids will be empowered with more responsibility and you'll have some extra hands in the kitchen. Try to create a little kitchen contest and see who can make the best concoction for the family.
Family day
This day and age, kids seem to be glued to their devices and screens. Insist on family time outside every week. Schedule a time or place like the beach or park and keep to a no screens rule, even applying to the parents. This is quality time spent together that is completely free and occupies your family for hours. It takes a little time to plan but will save money instead of hanging out at the mall or spending money out somewhere.
Movie night
Going out to the movies and buying all the candy and popcorn for the whole family gets very expensive very quick. Set up movie night at home. You can make yummy popcorn on the stove top and get the same candy for way less at the grocery store. Make it a weekly movie night – you can even set up pillows, stuffed animals, and cozy blankets on the floor. Vote on a family movie during the week and then everyone will enjoy watching something together.
Budgeting for a family can be more fun if you include everyone and work together to achieve a bigger goal.  You'll be amazed at the little ways you can save money by making smaller substitutes.  You'll be teaching your children valuable lessons in the importance of spending money wisely and empowering them to create change that benefits everyone.