Using coupons to build a stockpile can save you money in the long run. Check out these tips to help your budget and groceries stretch farther.
List your Weekly Necessities
Start by making a list of your weekly necessities. For example, you use things like toothpaste and shampoo/conditioner every day. This is a great place to start when building your stockpile. Purchasing non-perishable items such as these mean you can buy large quantities without having to worry about them expiring. Additionally, these items frequently go on sale which means your coupons will help you achieve even lower prices.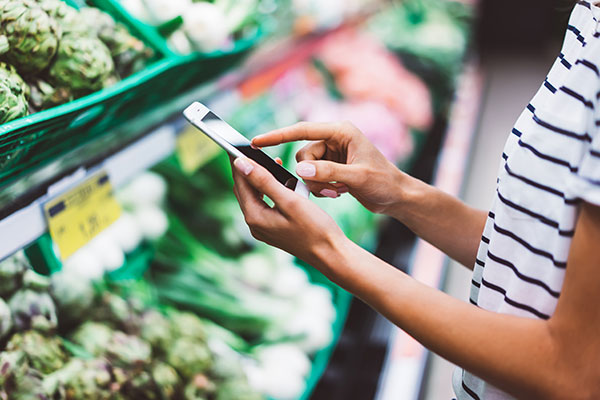 Take Advantage of Money Makers/ Freebies
Use couponing resources such as local Facebook groups or websites like The Krazy Coupon Lady. She has a search feature on her website where you can find deals for about $1 as well as items you can potentially get for free. You can center your entire stockpile shopping list around those items if you want to. Additionally, various stores often offer promotions for free items or gift cards when you buy a certain number of product. For example, you might get a free gallon of milk for buying three or more boxes of cereal. Target also does promotions where they will give you a $15 gift card if you spend $75 or more on something like diapers. The items and gift card amounts vary; however, the point is you're receiving money back as a result of your purchase. The internet makes couponing easy because there are people out there who have already done all of the 'heavy lifting' for you.
Make a Plan
According to one coupon expert, "Products go on sale in cycles. For instance every January, you'll find Christmas clearance and some of the lowest prices all year on citrus fruits and cold medicine—among other things. When considering what to stockpile and when, think about sales cycles." Prepare yourself financially so that when the products your family uses frequently are discounted, you'll be able to snag them at crazy low prices. If you want a comprehensive list of items that go on sale each month of the year, you can find it here. Plan your stockpile shopping trips around this information.
Utilize Rewards Programs
If you really want to build up your stockpile, sign up for your local drugstore's rewards program. Some couponers claim the savings found in these establishments are some of the best around. According to The Krazy Coupon Lady, "All three major drugstores [CVS, Rite Aid, and Walgreens] offer rewards points in exchange for buying certain products, which are advertised weekly in the store ad. Earning rewards points is easy when you use coupons to save, and accumulating points leads to in-store credit that can be used like cash at the register." These points add up quickly so use them to your advantage.
Building your stockpile doesn't have to be expensive. With all of the resources available online, using coupons and saving money is as easy as 1,2,3.